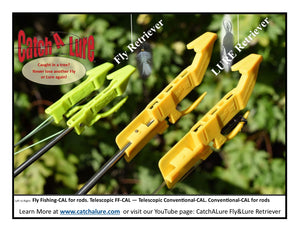 Back in the Spring of 2016, 3+ years ago we introduced Fly Fishing CatchALure and knew it was something special with all its positive write-ups and...
Who throws away new flys, lures or equipment? Would you let your fishing bud just reach into your vest, take your flys, tippet and other equipment ...
As fishermen and women, we've created a problem. Millions of flies get tangled in trees every year, creating a massive amount of human waste, and snagging unsuspecting birds as they fly through. We discuss how we've gotten here, but more importantly what the best solution to date is and how we can all take part in cleaning up the waterways that have given us so much...